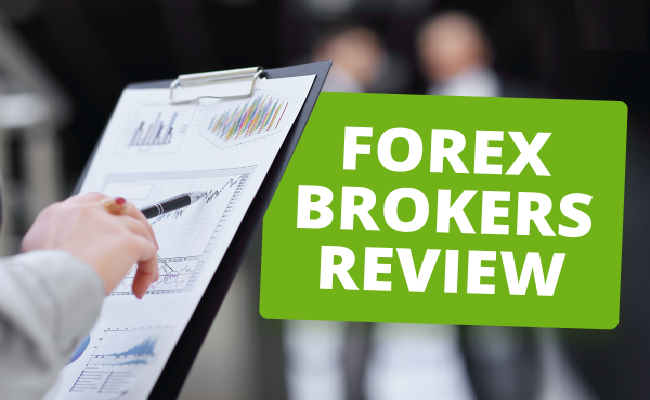 Forex broker reviews are evaluations of the services provided by a particular forex broker. These reviews can be helpful for traders in determining the reliability, trustworthiness, and overall quality of a broker's services.
Reviews often include information on the broker's platform, trading conditions, customer support, and other relevant details. It's important to keep in mind that reviews can be biased, so it's a good idea to read multiple reviews from different sources before making a decision.
A Forex broker review is an evaluation of a foreign exchange broker, assessing their reliability and trustworthiness in the market. These reviews are typically conducted by experts in the industry, and often include information such as the broker's trading platform, the types of accounts they offer, their spreads and fees, and their customer service.
One important factor to consider when conducting a Forex broker review is the trading platform. A good trading platform should be user-friendly, stable, and fast. It should also have a wide range of features and tools that traders can use to analyze the market and make informed trades.
Another important factor to consider is the types of accounts that the broker offers. Some brokers only offer standard accounts, while others may also offer mini or micro accounts, which can be beneficial for those with smaller trading budgets. Additionally, some brokers offer Islamic accounts, which are designed for traders who follow the Islamic faith and are subject to special regulations.
The spreads and fees that a broker charges are also important to consider when conducting a Forex broker review. Lower spreads and fees can help traders save money on their trades and increase their overall profitability.
Customer service is another important factor to consider. A good Forex broker should have a dedicated customer service team that is available to assist traders with any questions or issues they may have. Additionally, it's also important to see how fast and effective the customer service team is when it comes to resolving issues.
In addition to these factors, it's also important to consider the regulation of the broker. Make sure that the broker is regulated by a reputable financial authority, such as the FCA in the UK or the NFA in the US. This will ensure that the broker is operating in a legal and ethical manner.
Other things to check are if the broker offers a demo account, what is the minimum deposit required, if the broker offers educational resources, and if it accepts different payment methods.
A Forex broker review is an important tool for traders to use when evaluating different brokers and determining which one is the best fit for their needs. It's important to take the time to conduct a thorough review and consider all of the factors that are important to you, such as the trading platform, the types of accounts offered, the spreads and fees, and the customer service.
Click to sign up with MonetaMarkets
Related Articles:
XM Review
IQOption Review