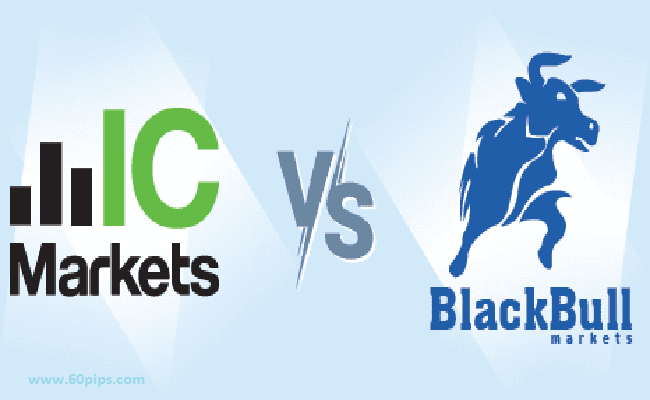 ICMarkets and BlackBull are two popular forex and CFD brokers that offer trading services to clients worldwide. Both brokers have their own unique features, advantages and disadvantages. In this article, we will compare ICMarkets and BlackBull Markets to determine which broker offers better trading conditions.
Trading Instruments:
ICMarkets offers a wide range of trading instruments, including forex, indices, commodities, cryptocurrencies, and stocks. The broker provides access to over 60 currency pairs and more than 23 indices. IC Markets also allows its clients to trade CFDs on commodities such as gold, silver, oil, and natural gas, as well as a variety of cryptocurrencies.
BlackBull, on the other hand, offers a more limited selection of trading instruments. The broker provides access to forex, commodities, and indices, with a smaller number of instruments compared to IC Markets. While BlackBull Markets also offers trading in cryptocurrencies, the selection is more limited than IC Markets.
Trading Platforms:
Both brokers offer a range of trading platforms, including the popular MetaTrader 4 and MetaTrader 5 platforms. IC Markets also offers cTrader, which is a popular trading platform among professional traders.
BlackBull, on the other hand, provides clients with a proprietary trading platform known as the BlackBull WebTrader. While the platform is easy to use, it lacks some of the advanced features of MetaTrader 4 and MetaTrader 5.
Spreads and Commissions:
One of the most important factors for traders when choosing a broker is the cost of trading. In terms of spreads and commissions, IC Markets is known to offer some of the lowest in the industry. The broker offers raw spreads from 0.0 pips, and commissions start from $3.50 per lot. However, it's worth noting that the spreads and commissions vary depending on the type of account and the trading instrument.
BlackBull, on the other hand, offers competitive spreads, with the average spread on the EURUSD currency pair starting from 0.8 pips. The broker charges commissions starting from $6 per lot, which is slightly higher than ICMarkets.
Regulation and Security:
Both ICMarkets and BlackBull are regulated by reputable financial authorities. IC Markets is regulated by the Australian Securities and Investments Commission (ASIC) and the Seychelles Financial Services Authority (FSA), while BlackBull Markets is regulated by the Financial Markets Authority (FMA) of New Zealand.
Both brokers also provide a high level of security for their clients' funds. IC Markets offers client funds protection under the Australian Securities and Investments Commission's client money rules. BlackBull Markets, on the other hand, provides negative balance protection and uses segregated client accounts to ensure that clients' funds are kept separate from the broker's operating funds.
Customer Support:
ICMarkets and BlackBull both offer 24/7 customer support to their clients. IC Markets provides support via email, live chat, and phone, while BlackBull Markets offers support via email, live chat, phone, and social media platforms.
In terms of educational resources, both brokers provide a range of resources, including webinars, video tutorials, and educational articles. IC Markets also offers an extensive range of trading tools and market analysis, while BlackBull Markets provides clients with a range of trading signals.
Conclusion:
Both IC Markets and BlackBull Markets offer competitive trading conditions. While IC Markets has a wider range of trading instruments and a lower cost of trading, BlackBull Markets offers competitive spreads and a proprietary trading platform. Ultimately, the choice between the two brokers depends on the individual trader's preferences, trading style, and priorities.
Click to sign up with icmarkets
Click to sign up with blackbull 
Related Post:
ICMarkets : Broker Review as Trusted Trading