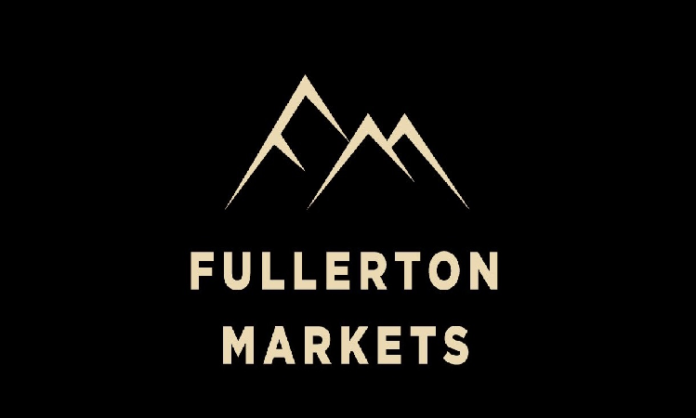 Fullerton Markets is a New Zealand-based forex broker that was established in 2016. In this broker review, we will examine Fullerton Markets trading platforms, trading conditions, education and research, customer support, security and reliability, as well as provide a final verdict on the broker's strengths and weaknesses.
Background Information on Fullerton Markets
Fullerton Markets was founded by CEO Mario Singh, a renowned forex expert with over 15 years of experience in the industry. The company is headquartered in Auckland, New Zealand, with additional offices in Malaysia, Hong Kong, and the United Kingdom. Fullerton Markets is regulated by the New Zealand Financial Markets Authority (FMA) and holds a license to operate as a derivatives issuer.
Fullerton Markets offers its clients access to a range of trading products, including forex, commodities, and indices. The broker provides a variety of account types, including Standard, Pro, and Copy trading accounts. All trading accounts come with access to the broker's trading platforms, as well as educational resources and research tools.
Trading Platforms of Fullerton Markets
Fullerton Markets offers its clients a choice of two trading platforms: MetaTrader 4 (MT4) and Fullerton Suite. MT4 is a widely used platform in the forex industry, offering a range of tools for technical analysis and charting. Fullerton Suite, on the other hand, is a proprietary platform developed by Fullerton Markets that offers additional features such as a trading dashboard, market sentiment indicators, and social trading capabilities.
Both platforms are available for desktop and mobile devices, with versions compatible with Windows, Mac, iOS, and Android operating systems. The MT4 platform is also available as a web-based platform that can be accessed through any web browser.
Trading Conditions of Fullerton Markets
Fullerton Markets offers competitive trading conditions, including tight spreads and low commissions. The broker offers leverage of up to 1:500, which is higher than the industry average, and offers both fixed and variable spreads, depending on the account type chosen. The minimum deposit required to open an account with Fullerton Markets varies between account types, with the Standard account requiring a minimum deposit of $200 and the Pro account requiring a minimum deposit of $1,000.
The broker also offers a range of funding methods, including bank wire transfer, credit/debit cards, and e-wallets such as Neteller and Skrill.
Education and Research of Fullerton Markets
Fullerton Market offers a range of educational resources to help its clients improve their trading skills. The broker offers regular webinars and seminars conducted by industry experts, as well as a comprehensive trading academy that covers a range of topics, including technical analysis, fundamental analysis, and trading psychology.
The broker also provides clients with a range of research tools, including daily market analysis, economic calendars, and market news updates. Additionally, the Fullerton Suite platform provides clients with market sentiment indicators that can help traders make more informed trading decisions.
Customer Support
Fullerton Market offers multilingual customer support that is available 24/5. Clients can contact the broker's support team through email, phone, or live chat. The broker also provides an extensive FAQ section on its website that covers a range of topics related to trading with Fullerton Markets.
Security and Reliability
Fullerton Market takes the security of its clients funds and personal data very seriously. The broker operates segregated client accounts and is a member of the Financial Services Complaints Limited (FSCL), an independent dispute resolution scheme approved by the New Zealand government.
The broker also employs advanced technology to ensure the stability and reliability of its trading infrastructure. Fullerton Market servers are located in state-of-the-art data centers, with backup systems and disaster recovery plans in place to ensure uninterrupted service for its clients.
Conclusion
Fullerton Market is a reputable forex broker that offers competitive trading conditions, a range of educational and research resources, and reliable customer support. The broker's choice of trading platforms, including the widely used MT4 and its proprietary Fullerton Suite platform, provides traders with a variety of tools and features to enhance their trading experience.
Fullerton Market commitment to security and reliability is also impressive, with measures taken to ensure the safety of client funds and personal data, as well as the stability and reliability of its trading infrastructure.
Fullerton Markets is a suitable option for traders looking for a reliable forex broker with a range of trading products and features. However, potential clients should carefully consider the broker's account types and trading conditions before making a decision to open an account.
Click to Sign UP With Fullerton Markets
Related Post:
Broker Review : IQOption
Price Action in Forex Trading