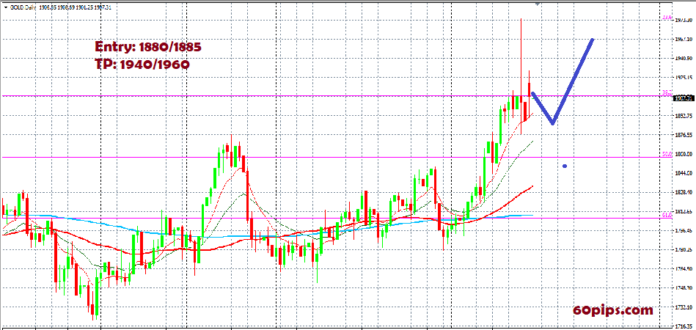 Gold is a valuable resource that has been used for centuries as currency, jewelry, and other decorative items. The value of gold is determined by its rarity and the demand for it. Gold prices are typically quoted in U.S. dollars per troy ounce.
The price of gold can be affected by a number of factors, including global economic conditions, central bank policies, and geopolitical events. In times of economic uncertainty or market volatility, investors may flock to gold as a safe-haven investment vehicle.
Gold prices have seen significant volatility in recent years due to changing investor sentiment and fluctuations in the global economy. In early 2016, gold prices reached their lowest point in more than 10 years before rebounding later that year. As of June 2022, the price of an ounce of gold was around $1,680 USD."
Gold is look like bullish. Gold analysis on dated 01-03-2022. There are following fact is consider when we analysis this popular commodities.
The medium term bias remains bullish
There is scope for mild selling at the open but losses should be limited
Support is located at 1880 and should stem dips to this area
Dip buying offers good risk/reward
News events could adversley affect the short term technical picture.
Recommendation:

Buy/Buy limit @ 1880/1885 area TP?Target: 1940/1960
Type: Intraday