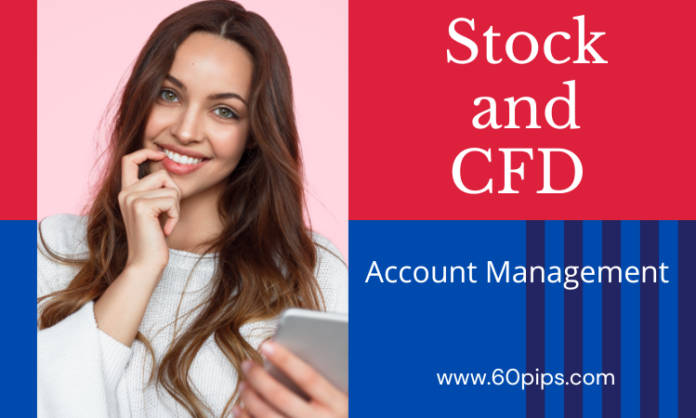 Trading account management is a critical aspect of success in the financial markets. Whether you are trading stocks, forex, cryptocurrencies, or any other financial instruments, effective management of your trading account is essential to achieve your financial goals while minimizing risks. Here are some key principles and strategies for managing a trading account:
Risk Management: This is perhaps the most crucial aspect of trading account management. It involves setting limits on how much you are willing to risk on each trade and ensuring that you do not over-leverage your account. Common risk management techniques include setting stop-loss orders and position sizing to limit potential losses.
Diversification: Avoid putting all your capital into a single trade or asset. Diversification spreads risk across different assets or trades. This can help protect your account from substantial losses if one trade or asset performs poorly.
Trading Plan: Develop a well-thought-out trading plan that includes your trading strategy, risk tolerance, and specific entry and exit criteria. Stick to your plan and avoid making impulsive decisions based on emotions.
Position Sizing: Determine the appropriate position size for each trade based on your risk tolerance and the size of your trading account. Never risk more than you can afford to lose on a single trade.
Stop-Loss Orders: Use stop-loss orders to limit potential losses. These orders automatically sell a position when it reaches a predetermined price level, helping you to control risk.
Take-Profit Orders: Consider setting take-profit orders to lock in profits when a trade reaches a certain price target. This helps you avoid the temptation to become greedy and hold onto winning trades for too long.
Risk-Reward Ratio: Assess the potential reward against the risk for each trade. A favorable risk-reward ratio means that the potential profit is significantly greater than the potential loss. Aim for trades with a positive risk-reward profile.
Continuous Learning: Stay informed about the financial markets, economic events, and news that can impact your trading assets. Continuously educate yourself and adapt your trading strategy as needed.
Emotional Discipline: Emotions can lead to impulsive decisions, which can be detrimental to your account. Maintain emotional discipline and stick to your trading plan, even during periods of volatility.
Record-Keeping: Keep a detailed record of your trades, including entry and exit points, reasons for the trade, and outcomes. This helps you evaluate your performance and make improvements over time.
Capital Preservation: Focus on preserving your trading capital above all else. Avoid the temptation to take excessive risks to recover losses quickly.
Review and Adjust: Regularly review your trading performance and adjust your strategies as needed. Learn from both your winning and losing trades to become a better trader.
Use Risk Capital: Only use funds you can afford to lose for trading. Your trading capital should not be money needed for essential expenses or financial commitments.
Remember that trading involves inherent risks, and there are no guarantees of profit. Even the most experienced traders incur losses. However, by following sound trading account management principles, you can improve your chances of long-term success and minimize the impact of losses on your overall financial well-being. It's also a good idea to consider seeking advice from financial professionals or mentors with trading experience to further enhance your trading skills and knowledge. We just manage your forex trading account. All profit goes to you and profit sharing as per stated below:-
Account Related Terms:
Equity above 4k+ to above upto $8k/Profit sharing 30/70 or monthly fee $400
Equity above 10k+ to above upto Unlimited/Profit sharing 20/80 or monthly fee $500
Account under our recommended broker
To open a new account with xm.com
Account type : i) mt4 Standard Account (Swap Free)  ii) Leverage : 1:500
Commitment and other terms:
No advance fees applicable
Minimum Monthly Profit 20% upto 30% Risk Free.
Profit Sharing weekly or monthly* basis.
Drawdown may be raise upto 15% and nothing more.
Payment option : Bitcoin /Bank Wire / Paypal / Skrill / Neteller.
Contact:
Related Articles:
About Trading Account Fund Management