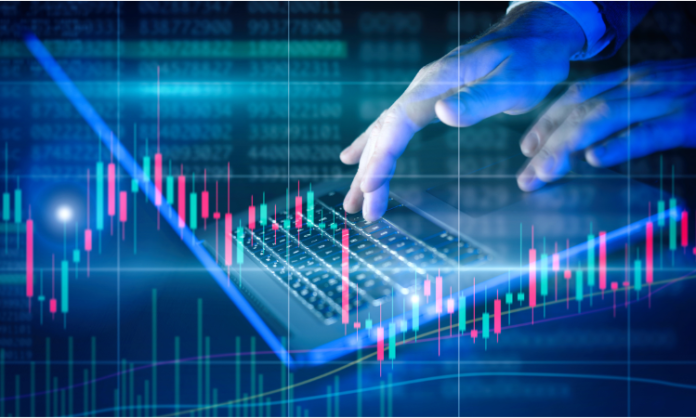 In today's fast-paced and ever-evolving financial markets, the difference between success and stagnation often comes down to the technology and tools at your disposal. Traders and investors worldwide are continually seeking innovative ways to gain an edge in their trading activities. Fullerton Markets, a renowned global forex broker, has recognized this need and is leading the way with cutting-edge trading technology that empowers traders to maximize their profits and seize opportunities like never before.
Fullerton Markets : A Trusted Name in Forex Trading
Before delving into the specifics of Fullerton Markets' technology, let's take a moment to understand why Fullerton Markets is a trusted name in the forex trading industry. Established in 2015, the company has rapidly gained recognition for its commitment to transparency, security, and customer-centric services. They've earned the trust of traders worldwide by providing a secure and efficient trading environment that caters to both novice and experienced traders.
Cutting-Edge Trading Technology
MetaTrader 4 (MT4) and MetaTrader 5 (MT5) Platforms
Fullerton Markets provides access to the MetaTrader 4 (MT4) and MetaTrader 5 (MT5) platforms, which are widely regarded as industry standards in forex trading. These platforms offer a suite of advanced tools and features that empower traders to execute trades quickly, perform technical analysis, and manage their portfolios with ease. Fullerton Markets' compatibility with both MT4 and MT5 ensures that traders can choose the platform that suits their preferences and trading strategies.
CopyPip : Automated Trading Made Easy
For those who prefer a more hands-off approach to trading, Fullerton Markets offers CopyPip, an automated copy trading system. CopyPip allows traders to follow and copy the trades of experienced and successful traders, helping them capitalize on the expertise of others. This innovative feature enables traders to diversify their portfolios and potentially increase their profits while reducing their involvement in the trading process.
Market Research and Analysis Tools
Fullerton Markets understands the importance of staying informed and up-to-date in the dynamic world of forex trading. To facilitate this, they provide access to a wide range of market research and analysis tools. These tools include real-time news feeds, technical analysis indicators, economic calendars, and expert analysis, all designed to help traders make informed decisions and identify profitable trading opportunities.
Secure and Efficient Fund Management
Effective fund management is essential for traders looking to maximize their profits. Fullerton Markets' technology ensures secure and efficient fund deposits and withdrawals, offering various payment options and ensuring quick and hassle-free transactions. Their commitment to security and transparency ensures that traders' funds are safeguarded at all times.
Educational Resources and Support
Fullerton Markets goes the extra mile to empower its traders with knowledge. They offer a comprehensive range of educational resources, including webinars, video tutorials, trading guides, and expert insights. This commitment to education ensures that traders have the tools and knowledge needed to succeed in the forex market.
Conclusion
In the world of forex trading, having access to cutting-edge technology can be the key to maximizing profits and staying ahead of the competition. Fullerton Markets, with its commitment to transparency, security, and customer satisfaction, offers traders a comprehensive suite of tools and features to help them succeed in the forex market.
Whether you're an experienced trader looking to refine your strategies or a newcomer seeking a trusted platform to start your trading journey, Fullerton Market's cutting-edge trading technology can help you achieve your financial goals. By leveraging their technology and resources, traders can confidently navigate the forex market and work towards maximizing their profits.
Click to sign up with Fullerton Markets
Related Post:
Forex Broker Review : Fullerton markets